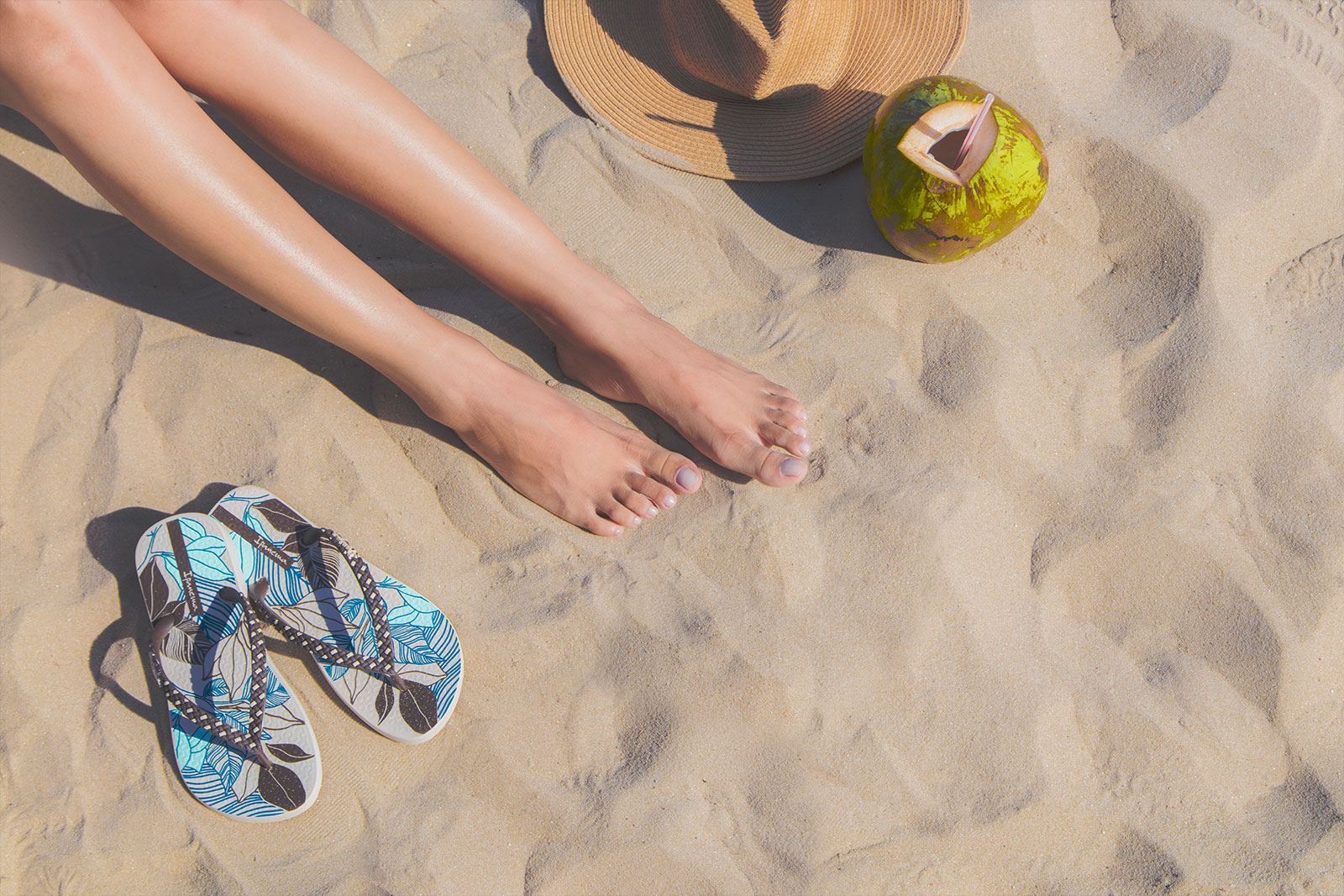 Envision, design, participate
Create a unique design for a special edition Ipanema flip flop slippers - See your design idea on a real pair of Ipanema slippers

Creative minds wanted

Use your creative side of the brain and show us your best design idea for a pair of flip flop slippers.

You are a winner

The winning design will be used by Ipanema on special edition flip flop slippers..

Instruction and guidelines

The Ipanema design-a-flip-flop is open to anyone in the UAE. All age groups, all genders, all ethnicities - in short, everyone can participate - you don't even need to be a professional, certified designer!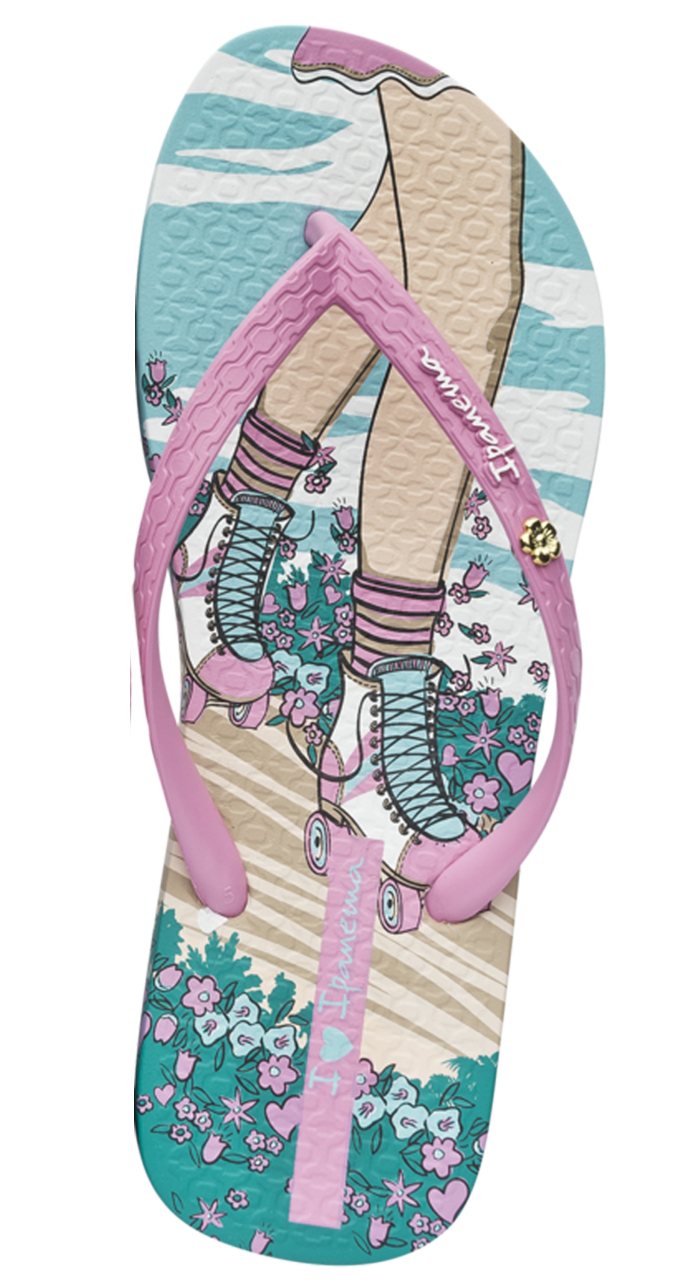 Made for women

Both women and men can participate, but the design you make has to be for a pair of flip flop slippers for women

Image and video

Increase the power of your design presentation and submit both images and video

Award ceremony

On June 29th, the top designers, influencers and bloggers will be invited for a ceremony to announce the winner

The design jury

The jury, compiled by brand representatives and industry specialists, will shortlist the designs for the main public vote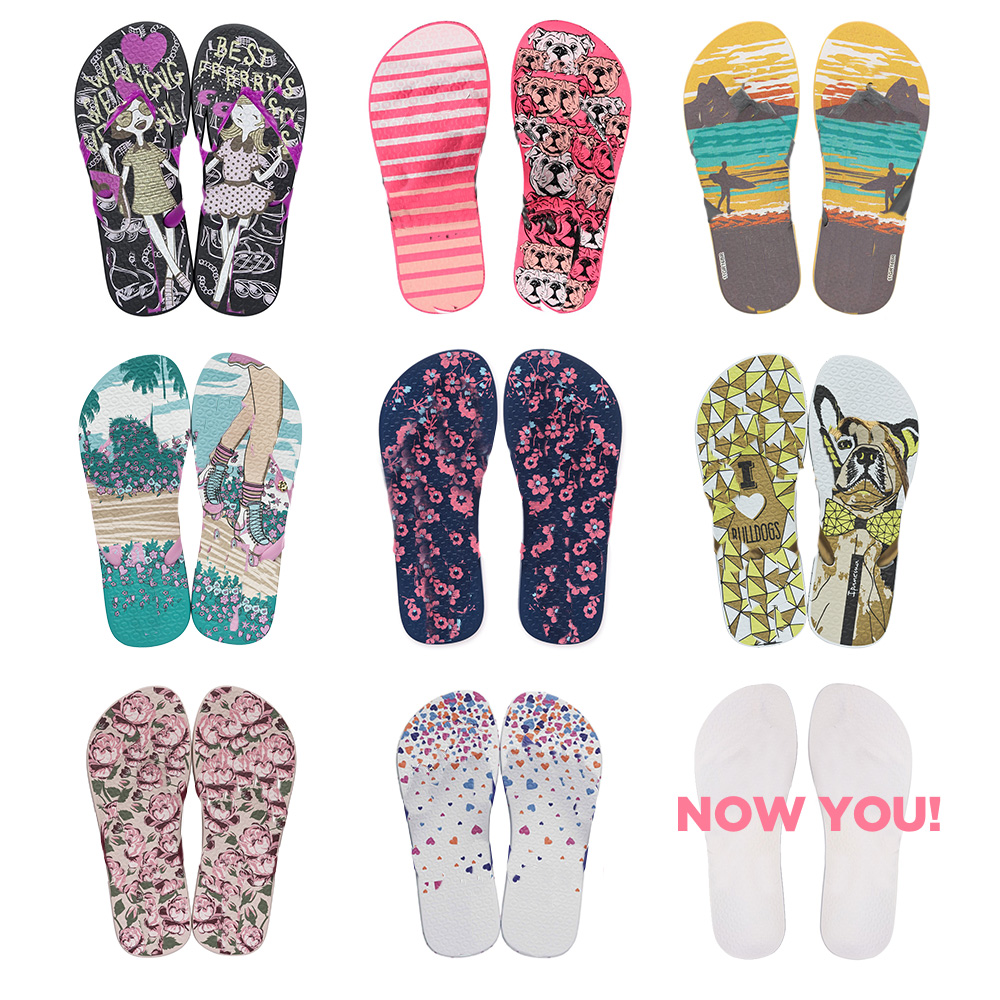 Design guidelines and examples

Details, guidelines and any limitations there might be.
It's a flip flop for women

While Ipanema has flip flops for women, men and kids, this design contest is for a ladies pair of flip flops only.

The base and left/right

Your design should be focused around the base of the flip flop - the topside of the base only. The left and the right does not have to be the same design.

To the edge or not?

Feel free to design to the edge of the flip flop base, or play with the base area layout to make your design unique.

Get inspiration, not imitation

It's quite all right to be inspired by others, as long as it's not a blatant copy ;-) Copying could be grounds for disqualification.

Questions and answers


Do you have a base template to work from?

Yes, once you register below, we will send you a link to the file you have to use as base template. It looks like the image on the right.

What file types do you accept?

The file you download is JPG, but you are welcome to send us the design in .AI, .EPS, .PNG as well. Please just make sure it's 300 DPI and vector format if preferable.

Can I design a flip flop for men?

This design contest is for a pair of flip flop slippers for women, maybe another time in another contest we will do one for mens slippers. But this one is ladies only design.

Is it open to professional designers?

This design contest is open to anyone, so you are more than welcome.

When is the deadline for submitting designs?

You have to submit your entry on June 15th 11:59PM (23:59) UAE time, at the latest to have a chance in the contest.

Can I design completely as I want?

Yes, but we do reserve the right to disqualify any designs we find offensive, violent, obscene, hateful or inappropriate entries within the contexts such as racism, sexism, religion, xenophobia or sexual preference or nudity.

Can I make more than one design?

Yes, you can send in as many as you want.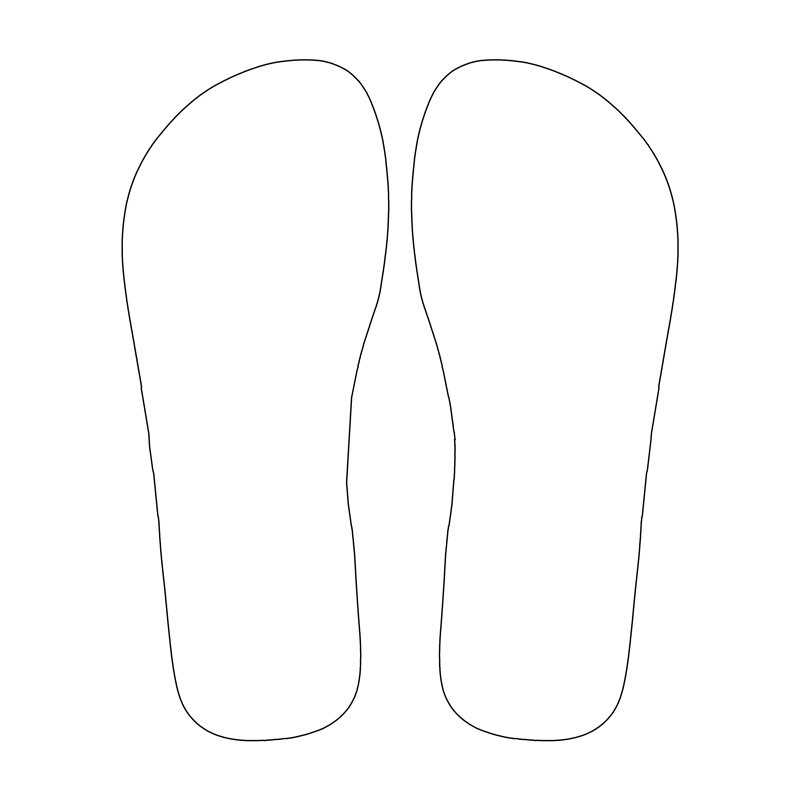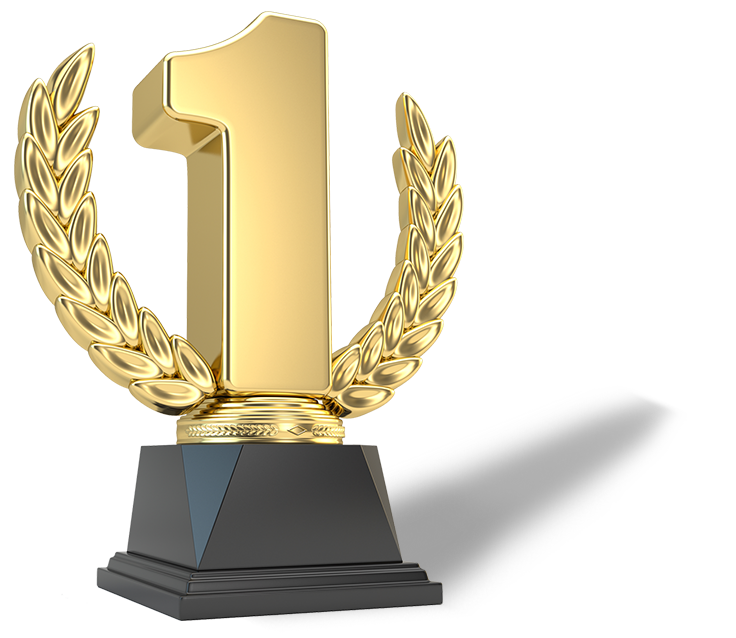 Other than the honor and implicit bragging rights, the winner gets:

Their design on ipanema slippers

The winning design will make it to the next Ipanema collection and the winner will be walking around in self-designed flip flops! Plus a few to give to friends ;-)

A weekend trip to ...

The winner will get plane tickets and hotel for themselves and a +plus one in the beautiful city of ...

Timeline for the Ipanema design-a-flip-flop

Let the designing begin!
May 22nd
---
You can start participating from May 22nd, 2018. Simply fill out the form below and we will send you instructions via email.
Shortlisting starts
June 19th
---
June 19th we stop accepting designs and the jury will start the process of shortlisting 10 designs for the official, public vote.
The 10 shortlisted designs
June 21st
---
We present the 10 shortlisted designs chosen by the jury for the public vote. They will also be on display at the award ceremony.
Public voting begins
June 22nd
---
Now the public voting begins. All shortlisted designs will be announced and you can vote one-time only for your favorite design.
Public voting stops
June 28th
---
The public voting is now over and we will count and validate the votes to find the winner. Remember, only 1 vote per person.
Award ceremony
June 29th
---
If you were among the top 10 designs, you will receive a special VIP invitation to the award ceremony on June 29th.
Representative from ipanema (jury president)

Ipanema TBA 1
Representative from ipanema
Ipanema TBA 2
Representative from Sportland group

Alex Giansanti

Fashion Influencer

Lucy Holmes
influencer in fashion

T. Brigante

industry professional

M. Jawaheri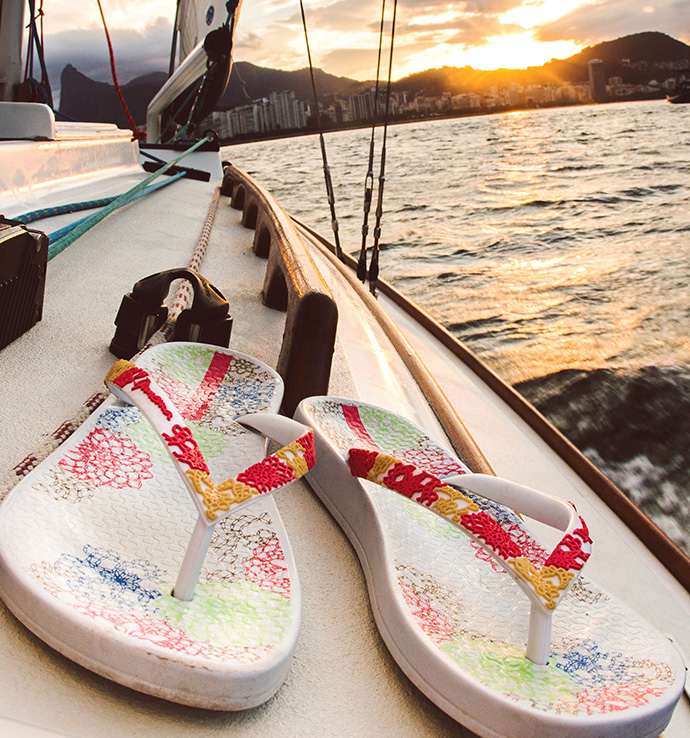 Who is Ipanema?
Sold in nearly 100 countries around the world, Ipanema's designs reflect the brand's laid back Brazilian roots while using innovative materials and staying connected to current fashion trends. Ipanema can be seen on celebrities such as Angelina Jolie, Halle Berry, Kate Hudson, Ashton Kutcher and so many others.
Ipanema sandals and flip flops are coveted for their creative and comfortable styles made using our super soft and durable Flexpand 100% recyclable plastic. With eyes on the environment and the future, the Ipanema collection is made using at least 30% recycled materials, while 99% of all factory waste is recycled or reused.

ALWAYS NEW. ALWAYS IPANEMA.
Who is Sportland Group?
For over 30 years, Sportland Group has brought a number of renowned brands in the retail sector. Starting its operations in 1984 primarily focused on sports, The group operates currently over 60 stores and serves a large number of clients as wholesale distributor in the Middle East.
Their portfolio includes an array of international brands such as Ipanema, G Star Raw, Converse, Guess, Terranova, Ameerat Abaya, City Sports and Bazaar. With headquarters in Dubai, Sportland employs over 450 multicultural staff.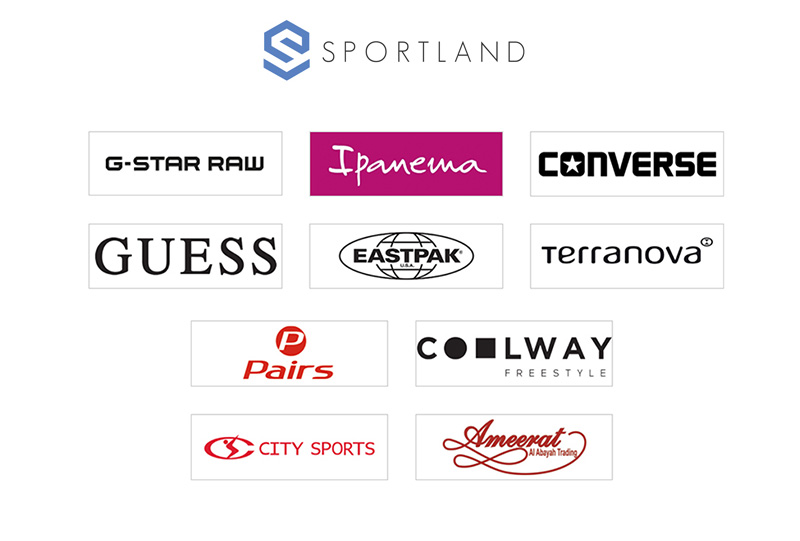 Gallery of approved designs

Any design submitted has to be approved by a jury member to be able to participate. The approval process is entirely in the hands of the jury and they have 100% authority to decide whether a design is approved or declined.